Friday night, I took my muse Savannah Marie to the fair to start off this year's fair pictures! Her and I are a definitely adventure buddies, and this is one of them!
I want to start out by saying, it was WAY freakin' hotter than either of us expected. I wore jeans, and my legs were literally moist the entire time. Enjoy that mental image. ;P
Our first photo stop, Baby Cakes for a funnel cake!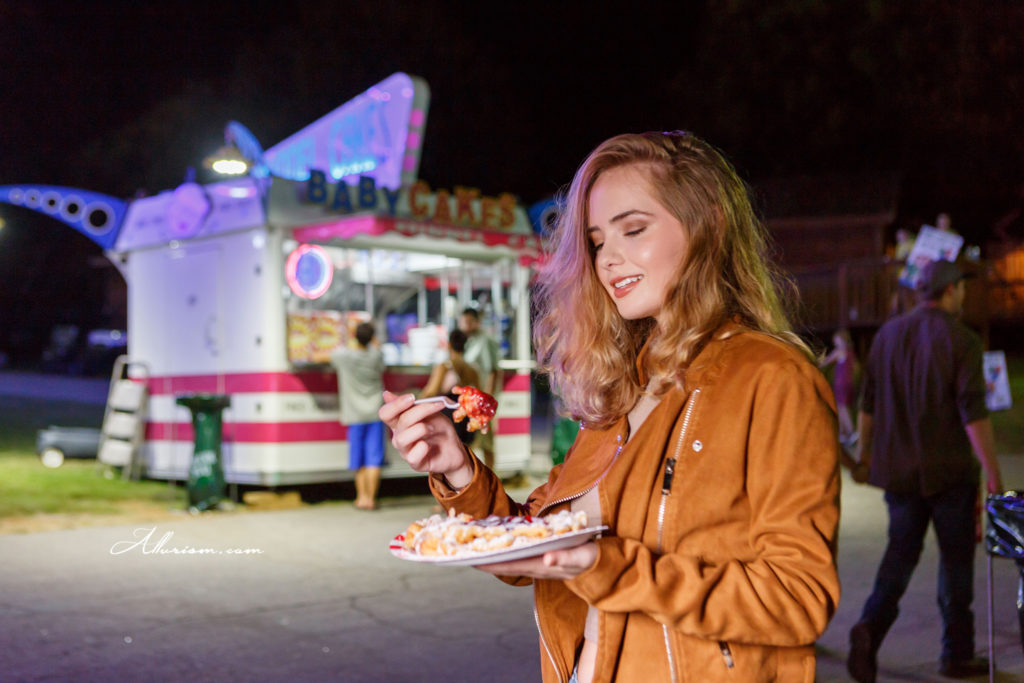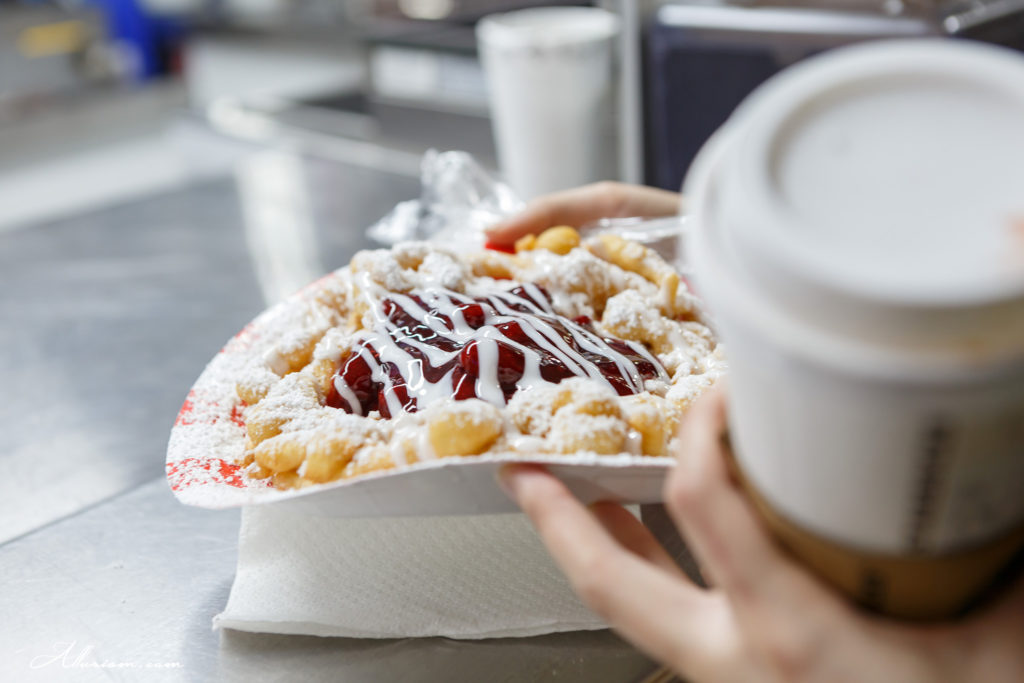 I've never had one with fruit or white chocolate icing on it before, but it tasted like a rich toaster strudel.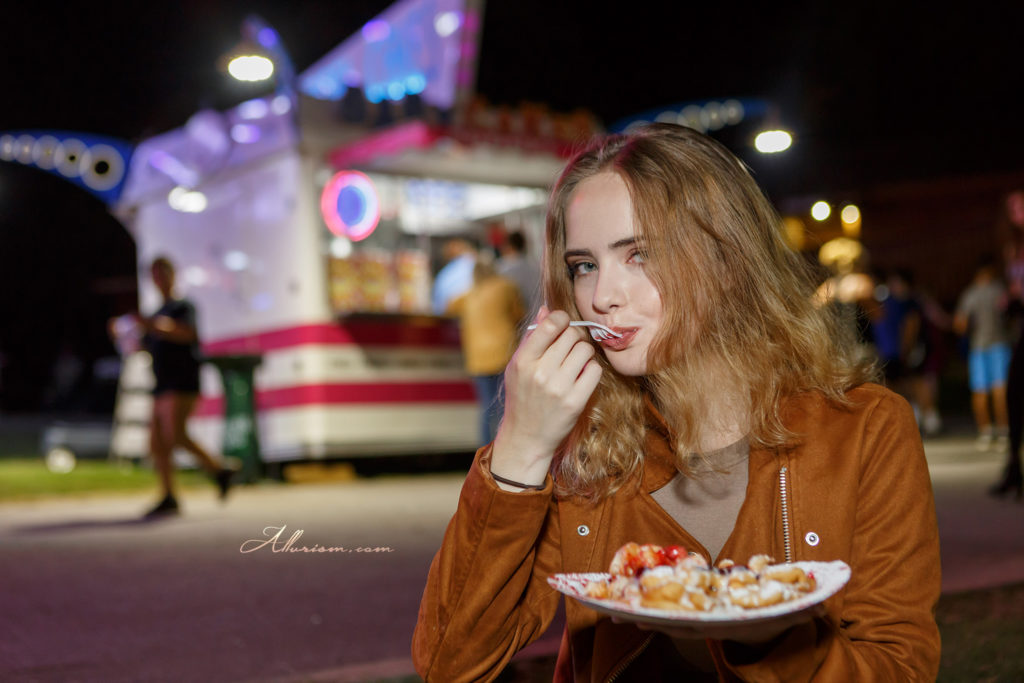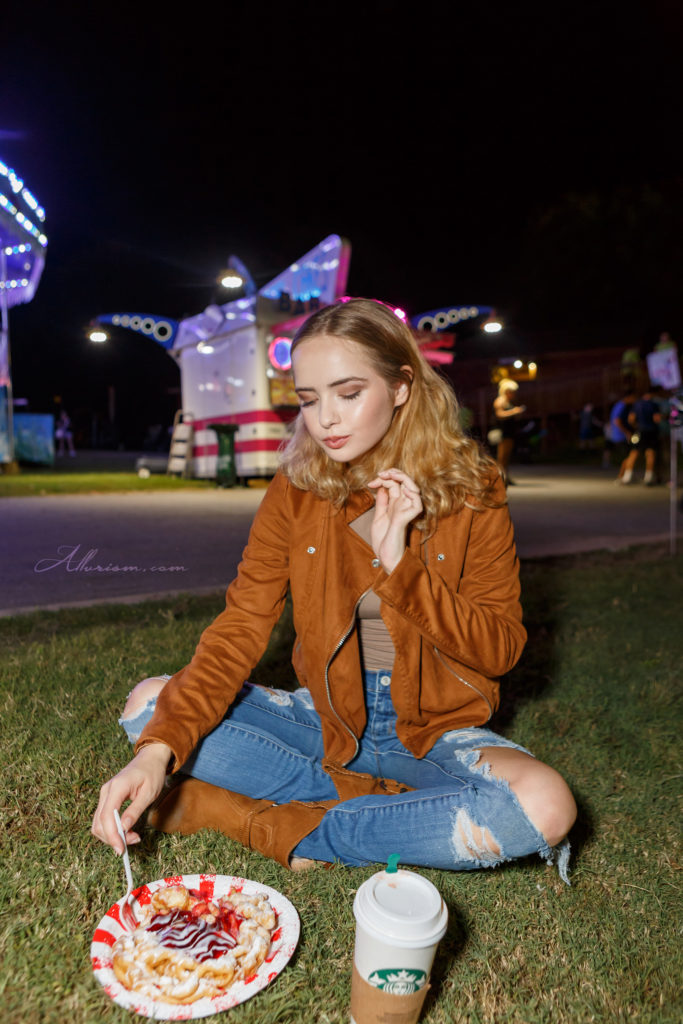 Kind of looks like raw organs though when you dig into it.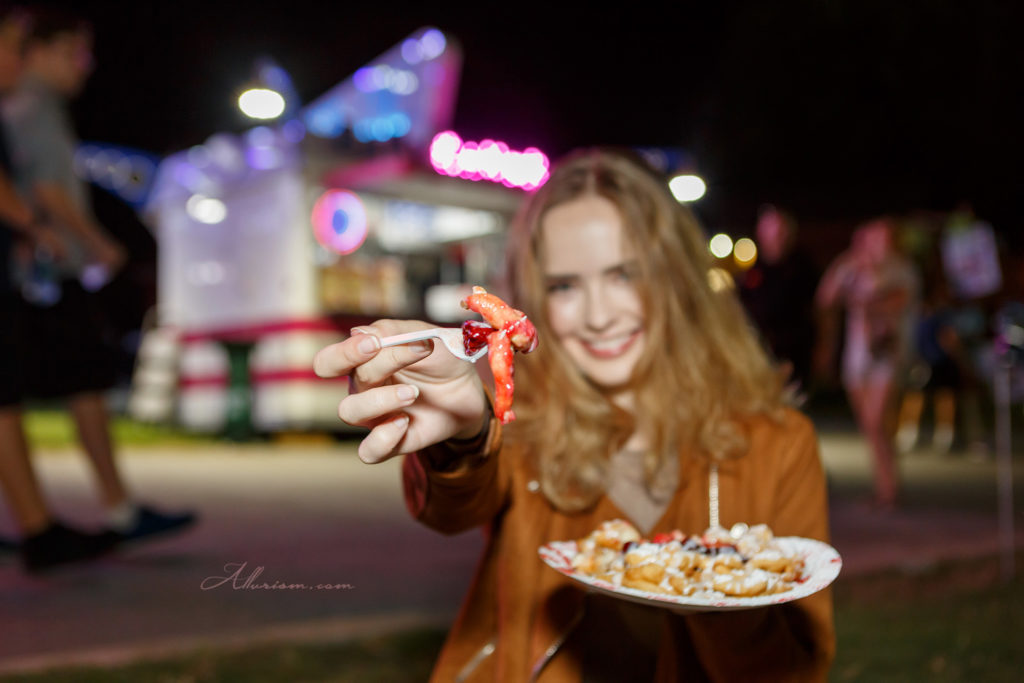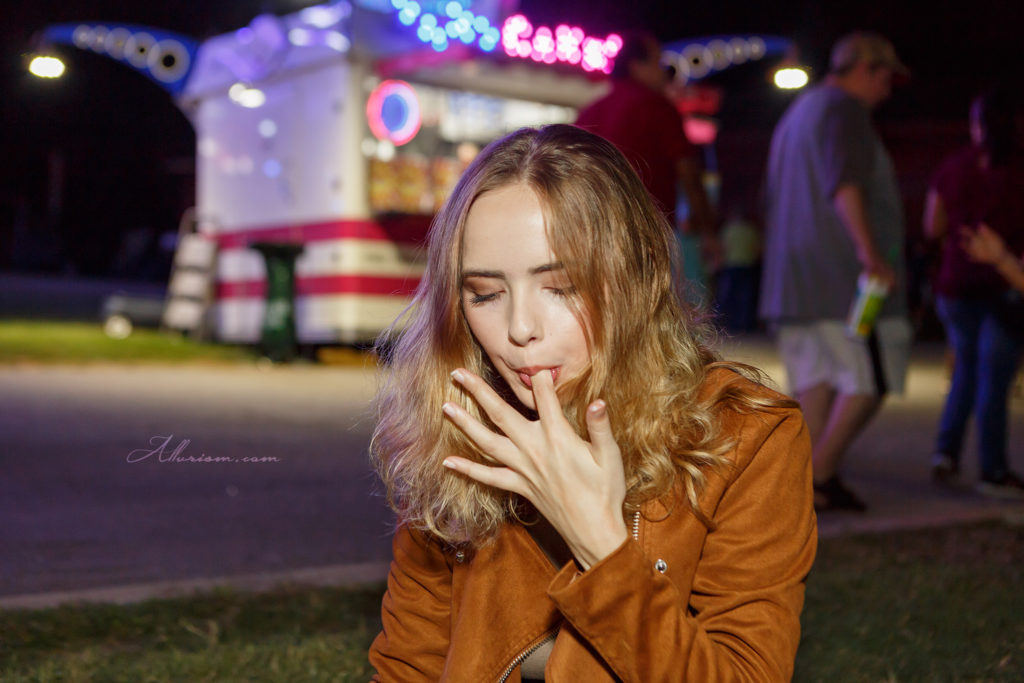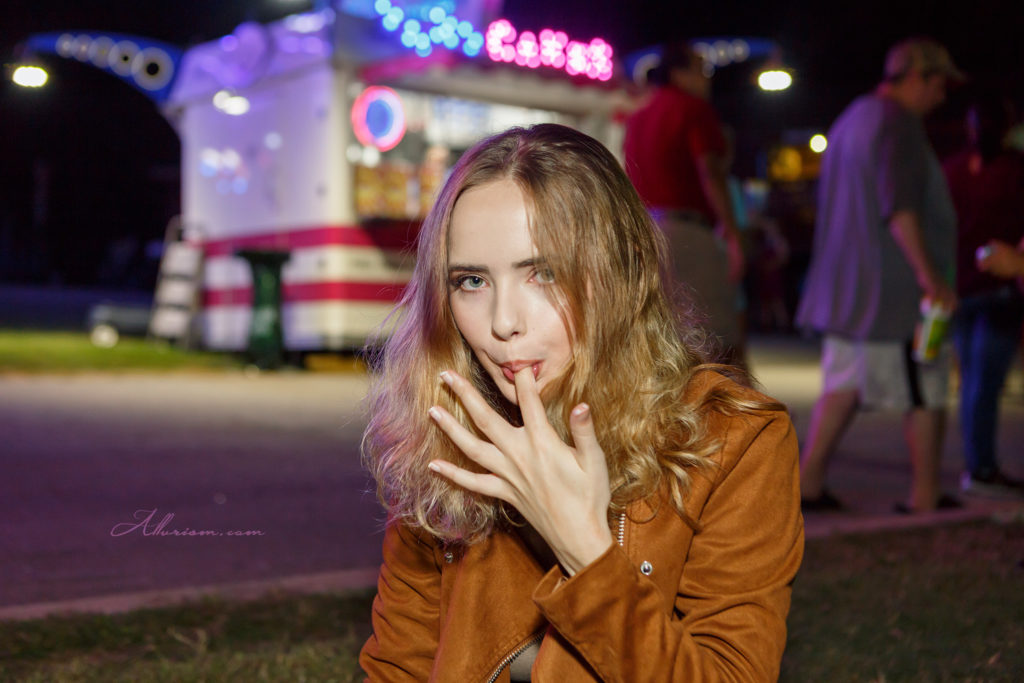 At our next stop, I was caught in action by fellow photographer Tobias Roybal who took a picture of me taking a picture of Savannah.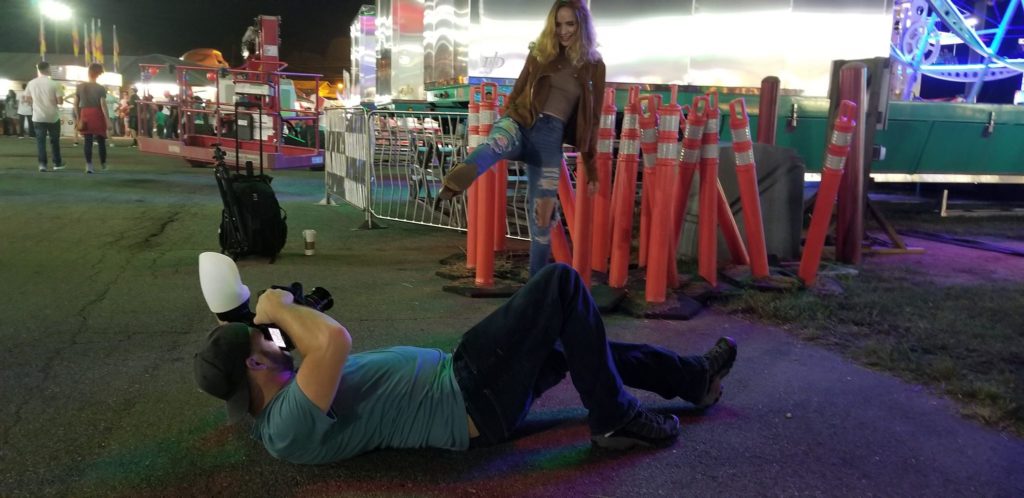 Check out those Express boots!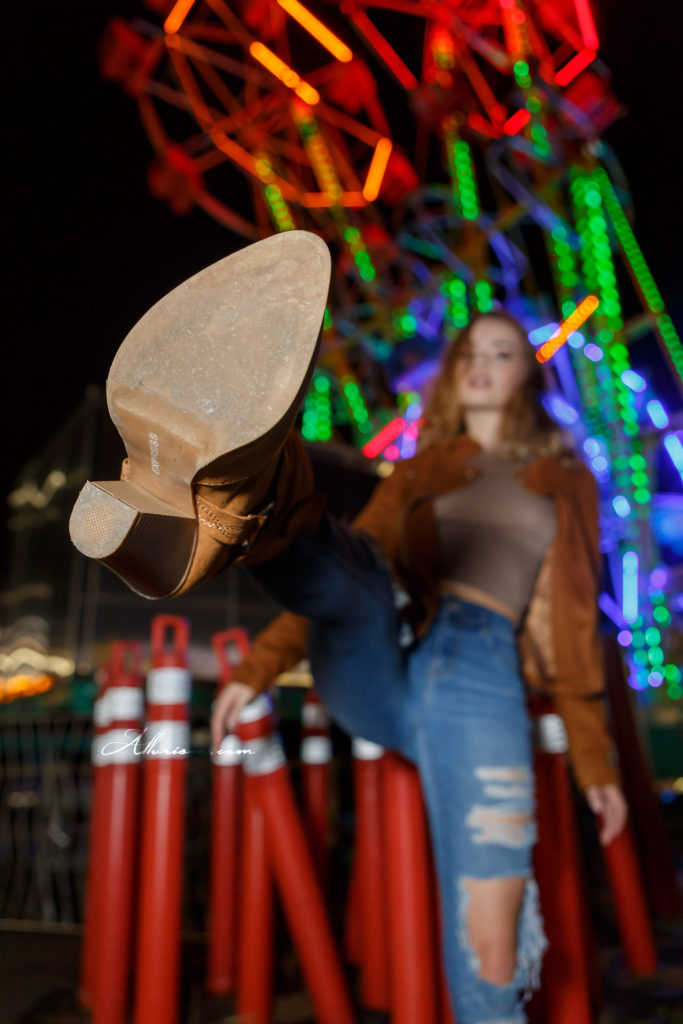 Then we made a stop by the ping pong ball toss for a gold fish which we gave back so not to have to carry it!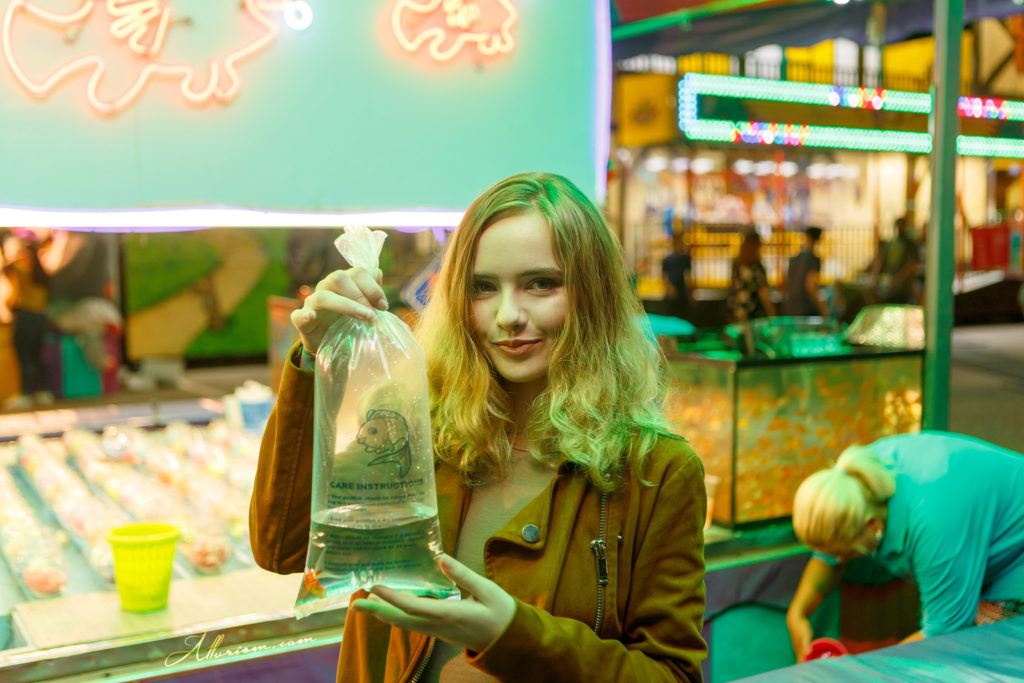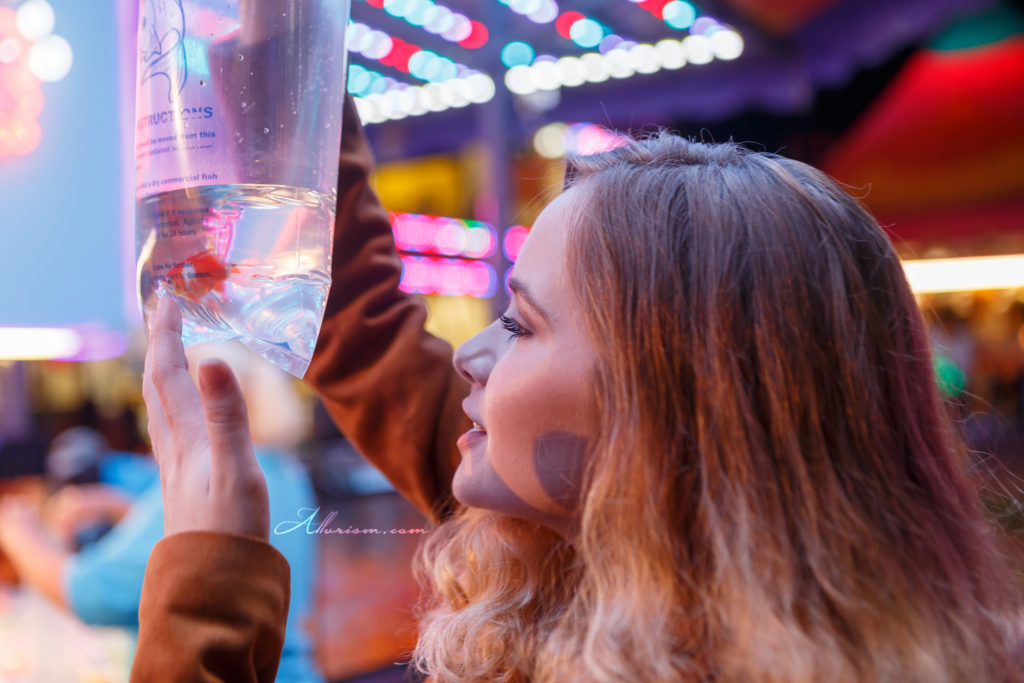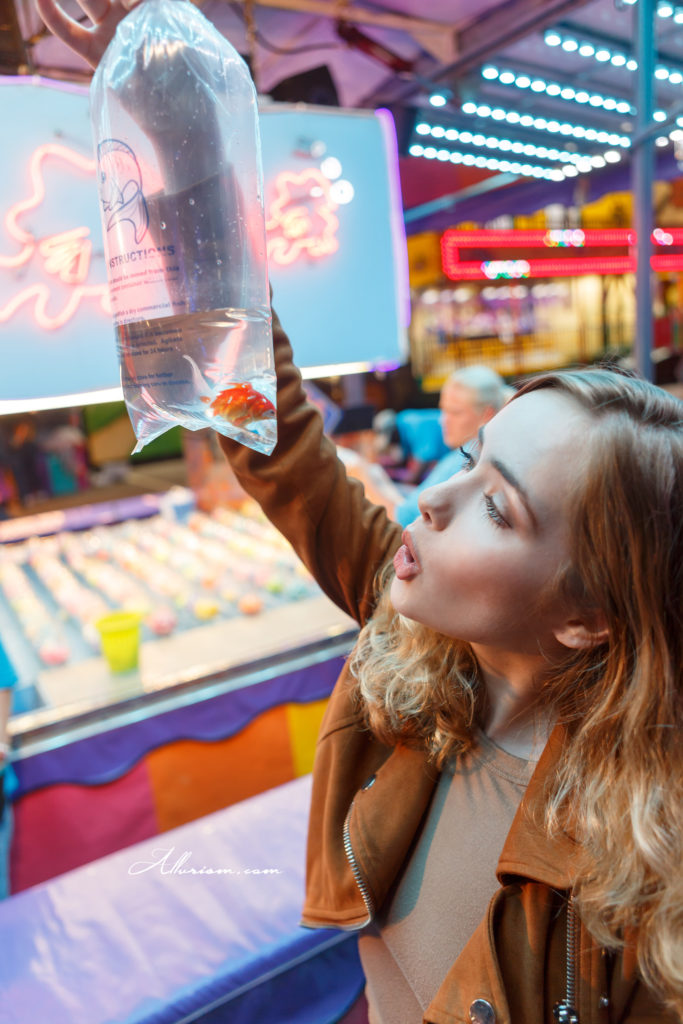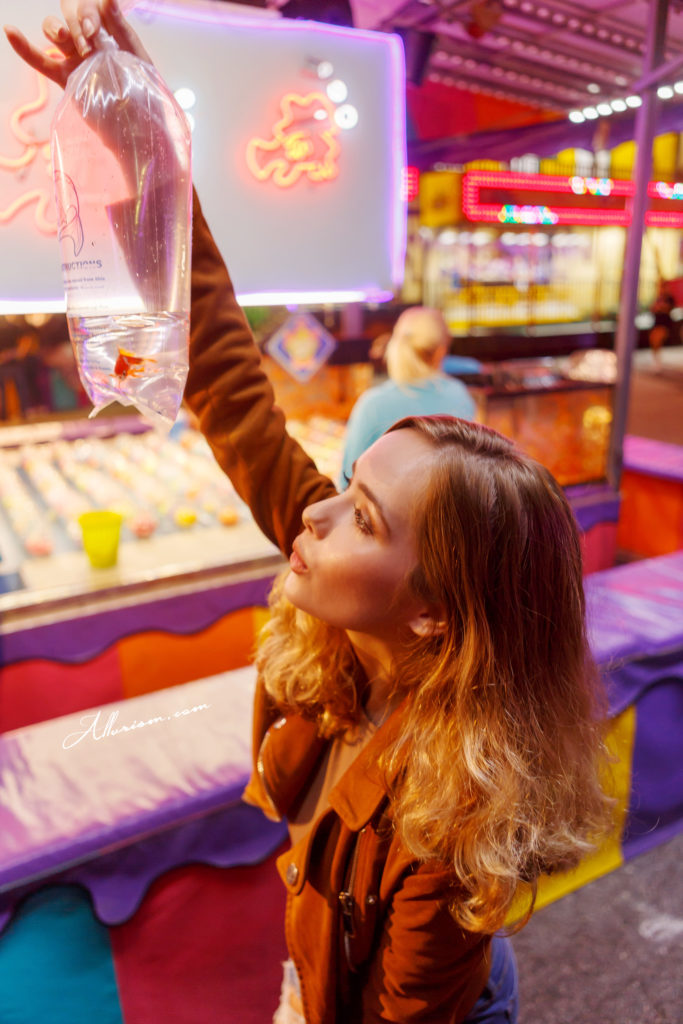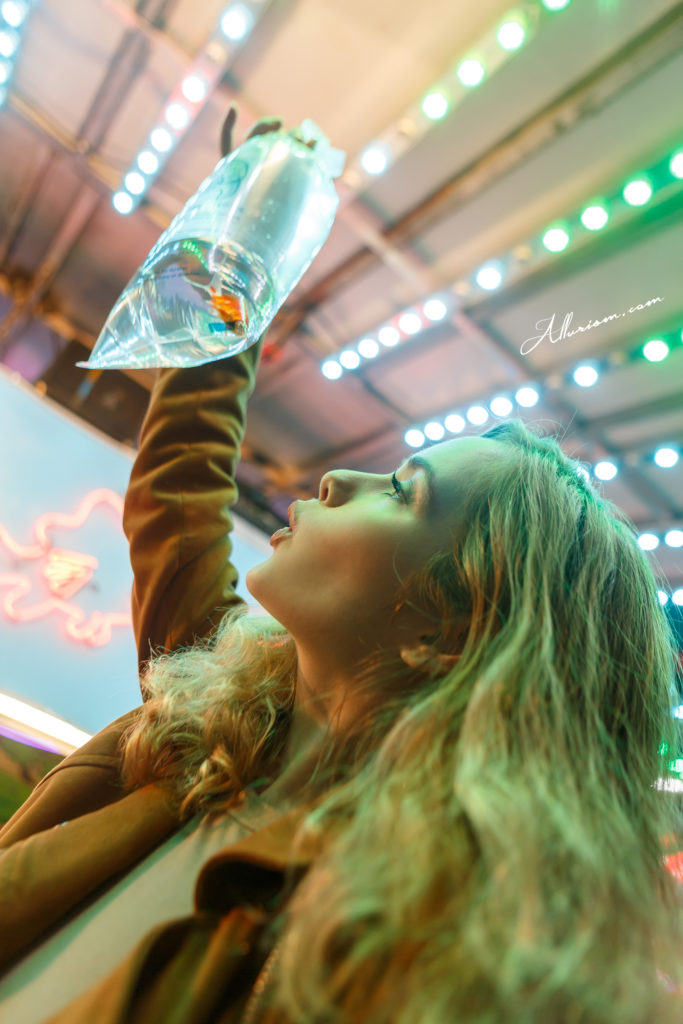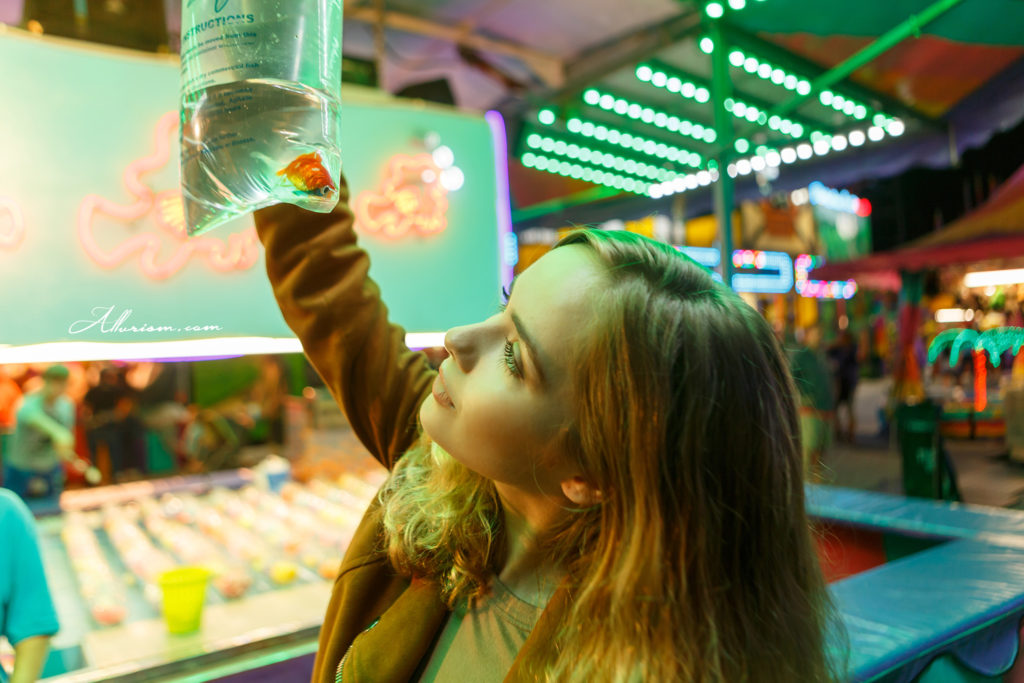 We rode the sky lift.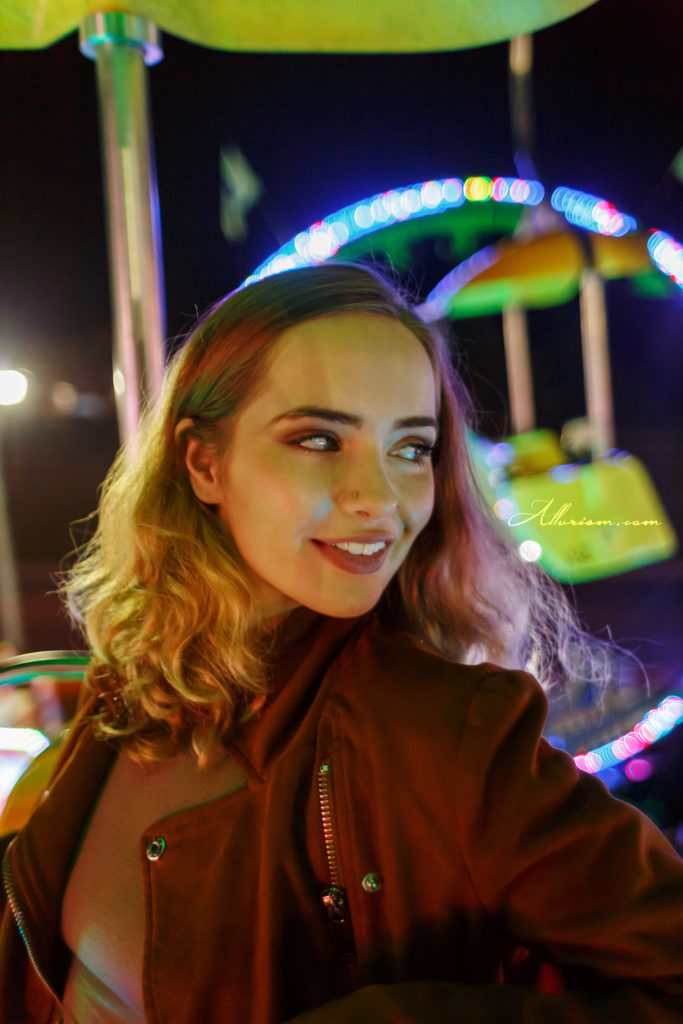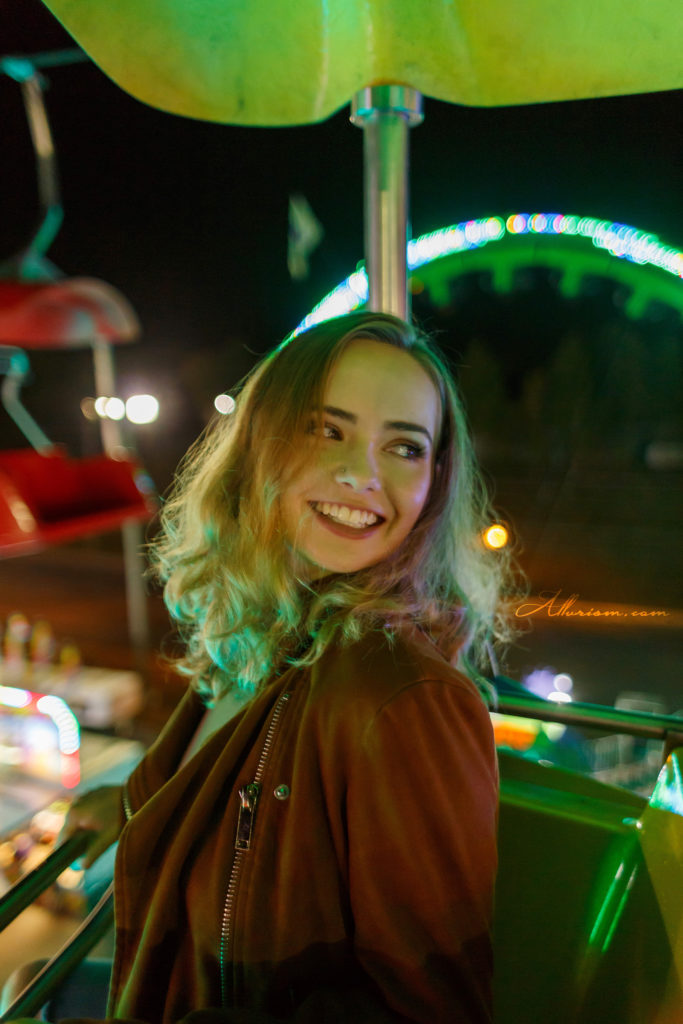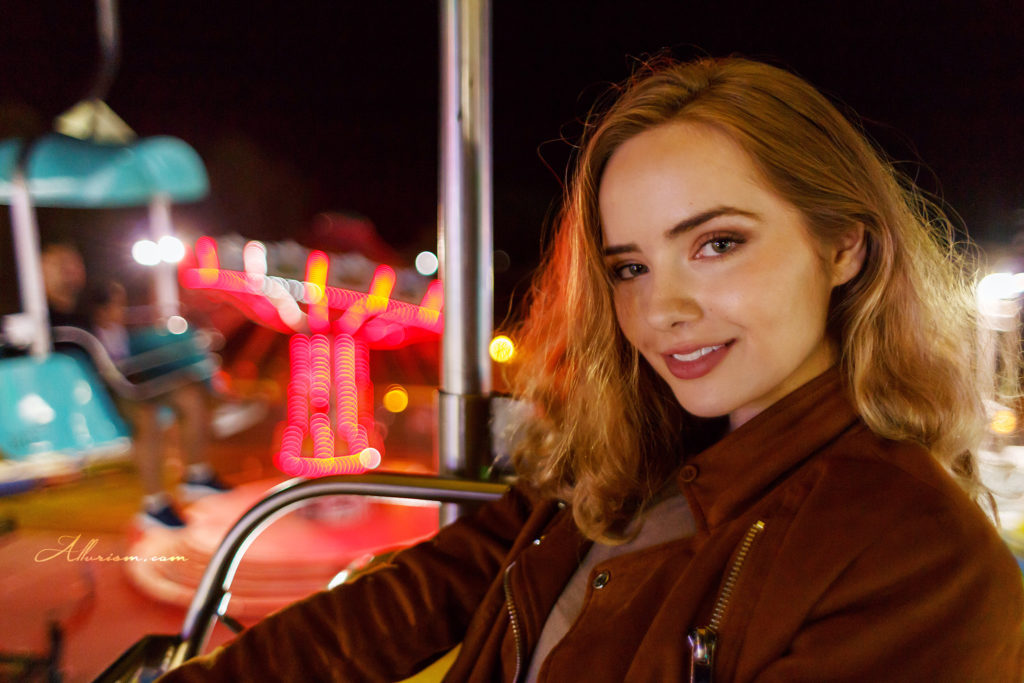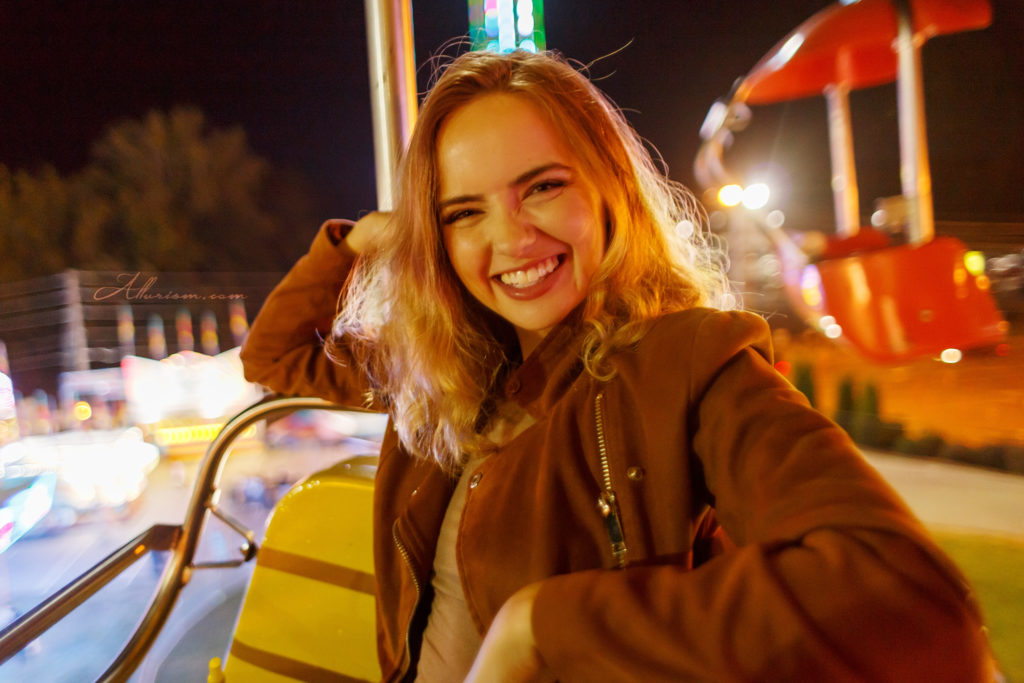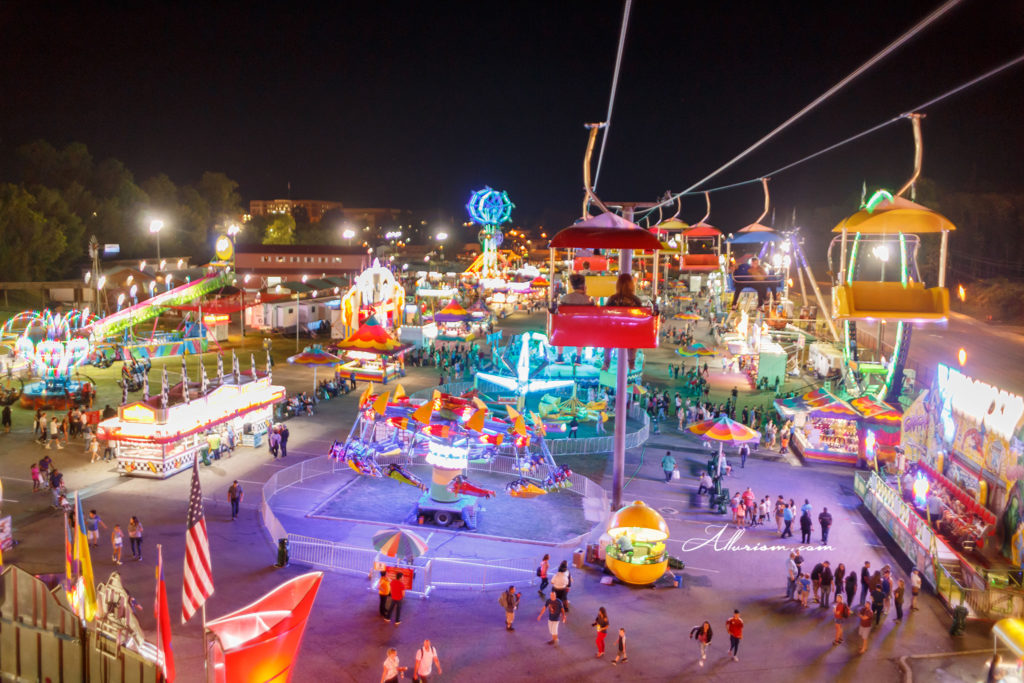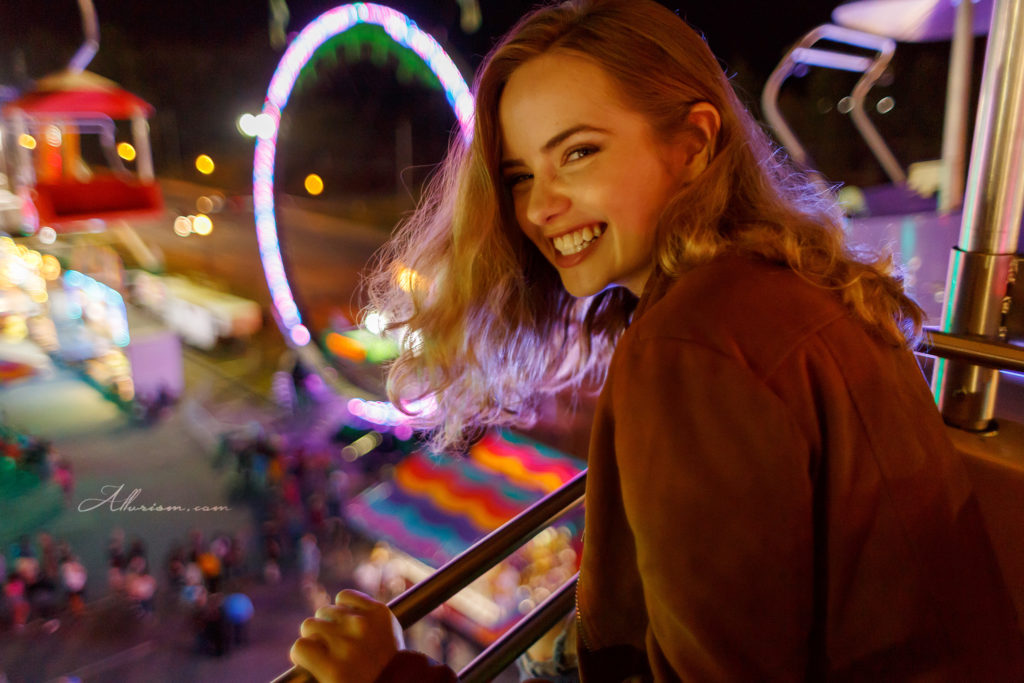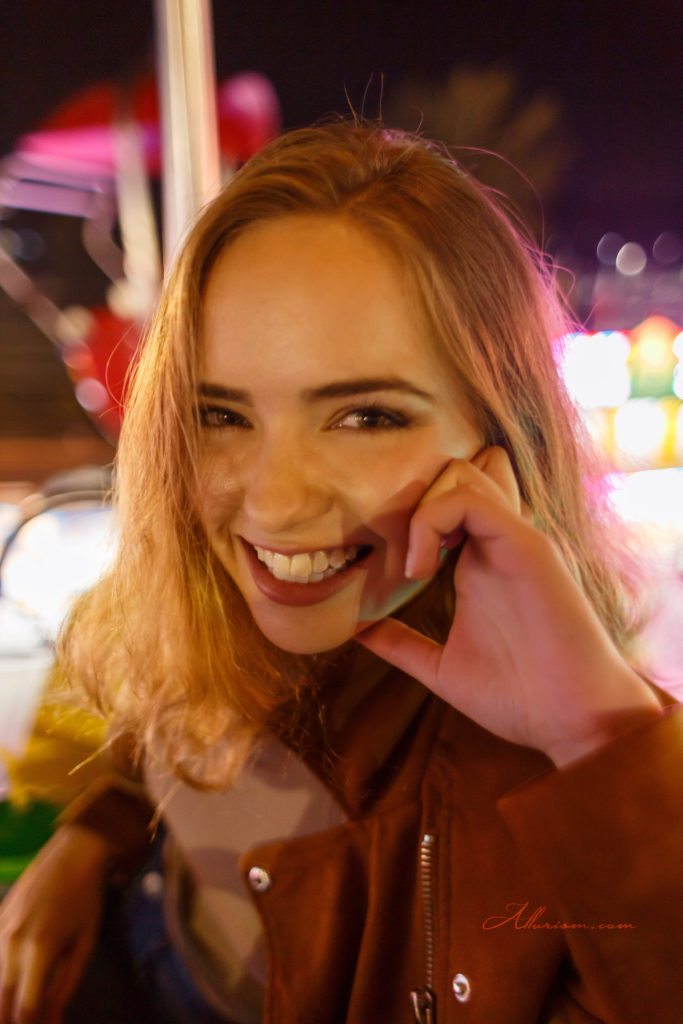 Then the carousel. Round and round we go!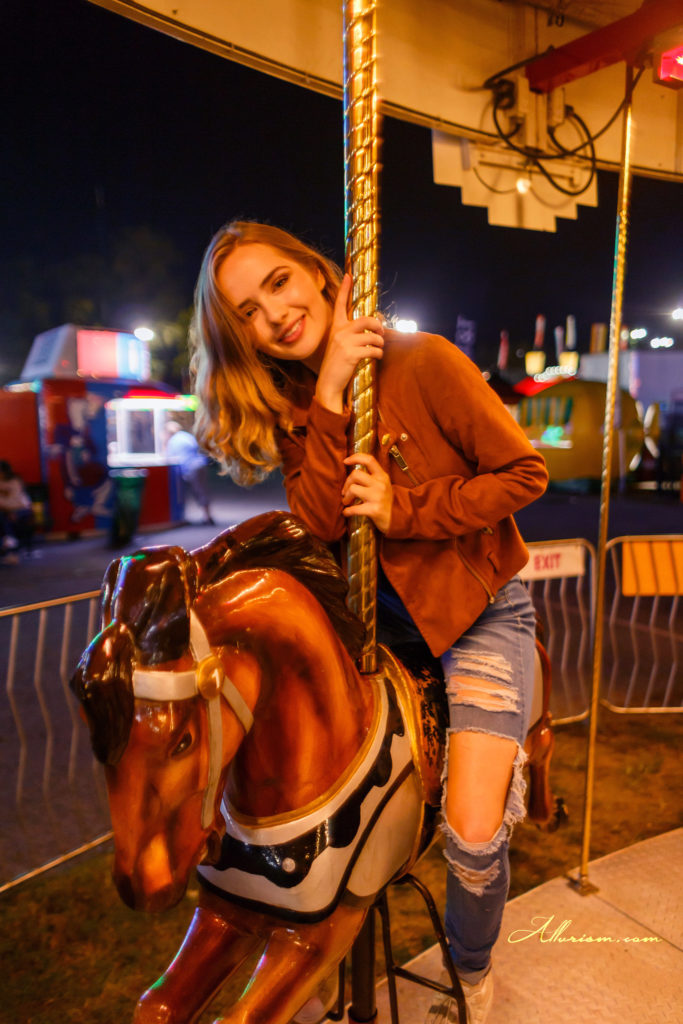 Game time! It's true, if you throw enough money at it, you can eventually win some of those games.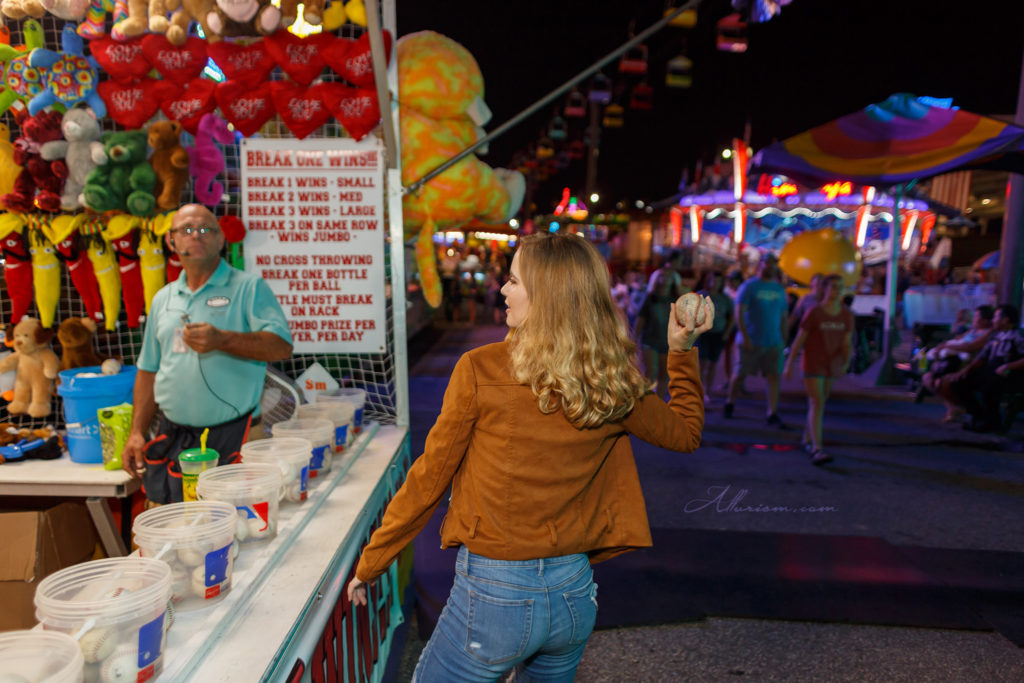 She's spoiled rotten I tell you what!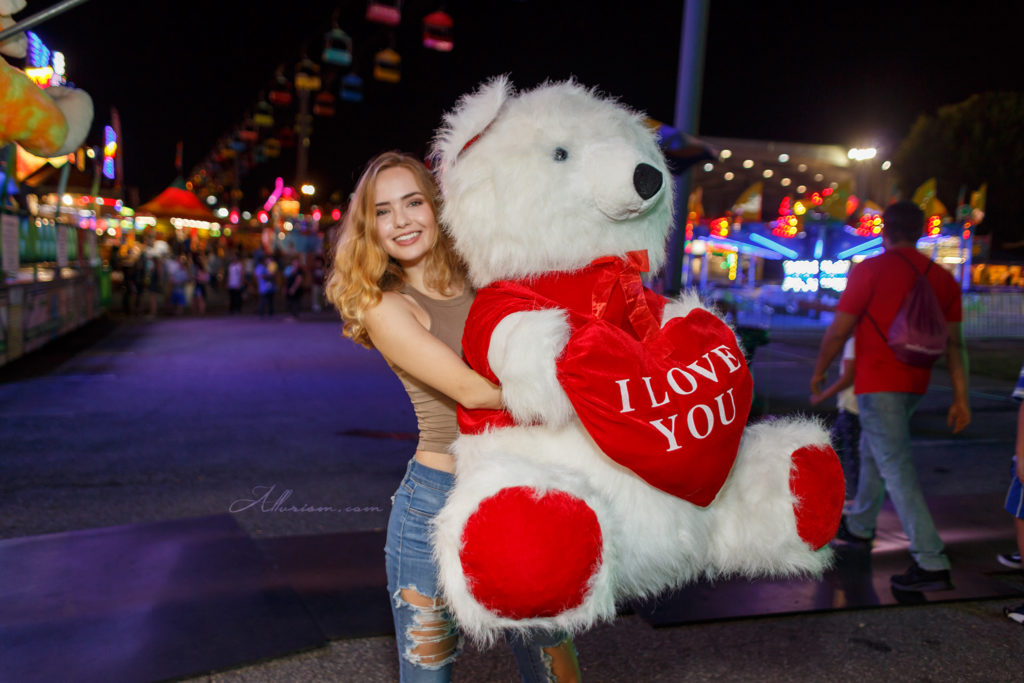 Some Lemonade and Cotton Candy! We had to got a few refills. #protip get it without ice. They only put about 10 oz of lemonade in there otherwise, then charge $3 for a refill.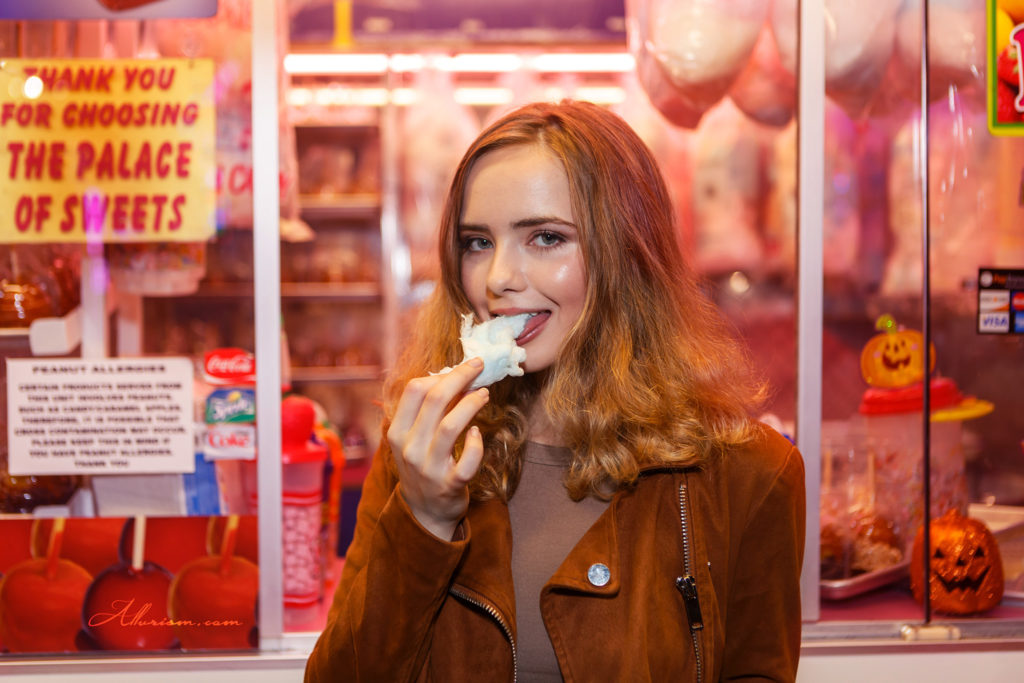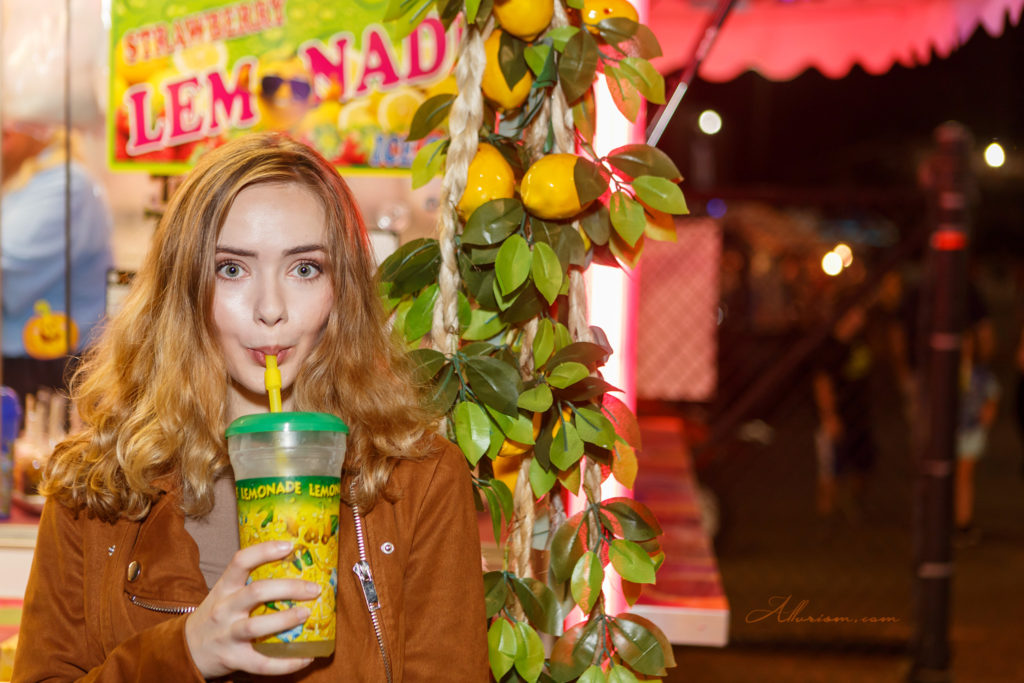 Then we found Dip'n Dots. Had to get some Dip'n Dots.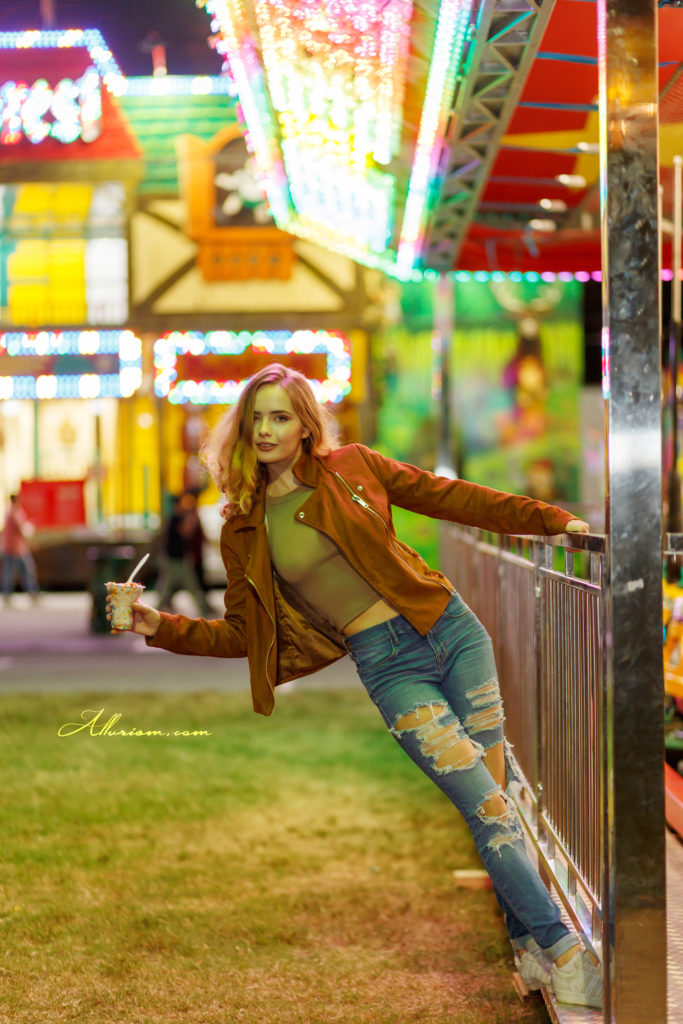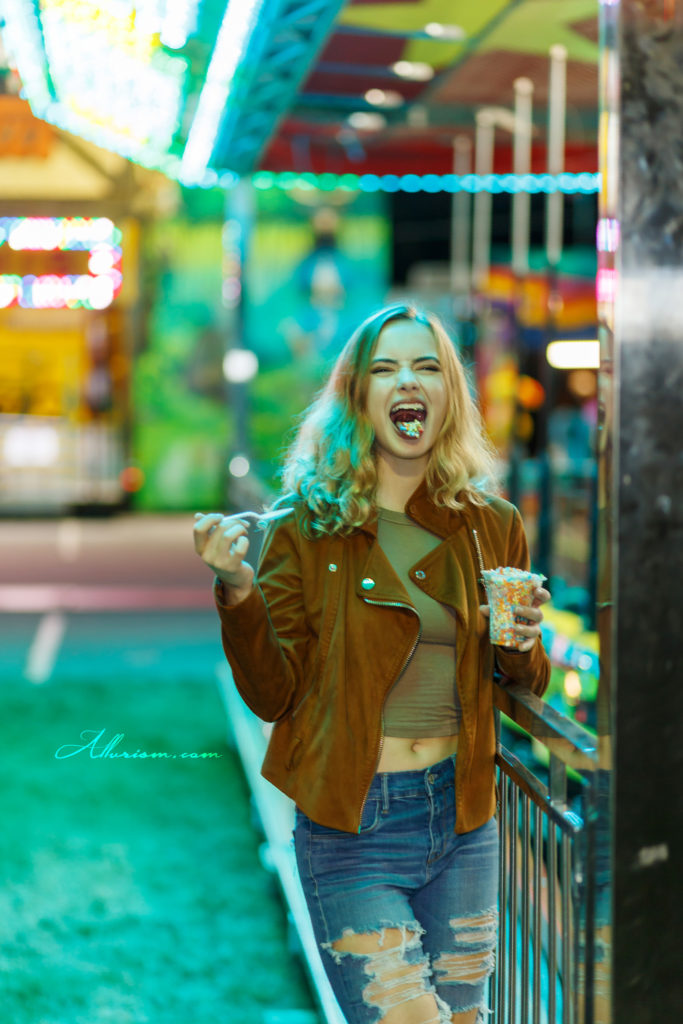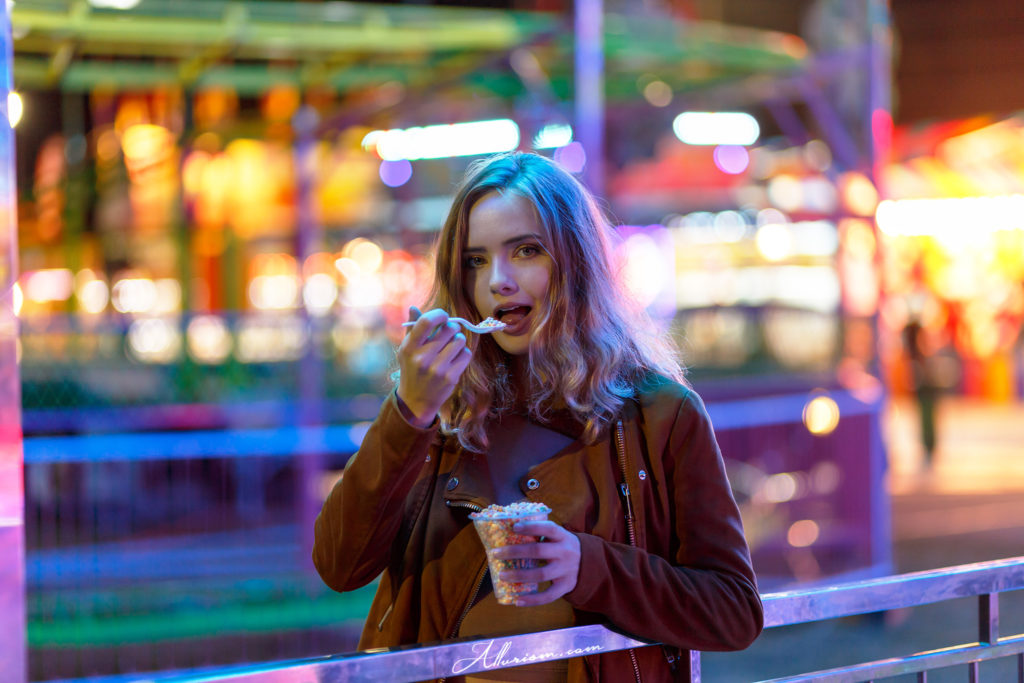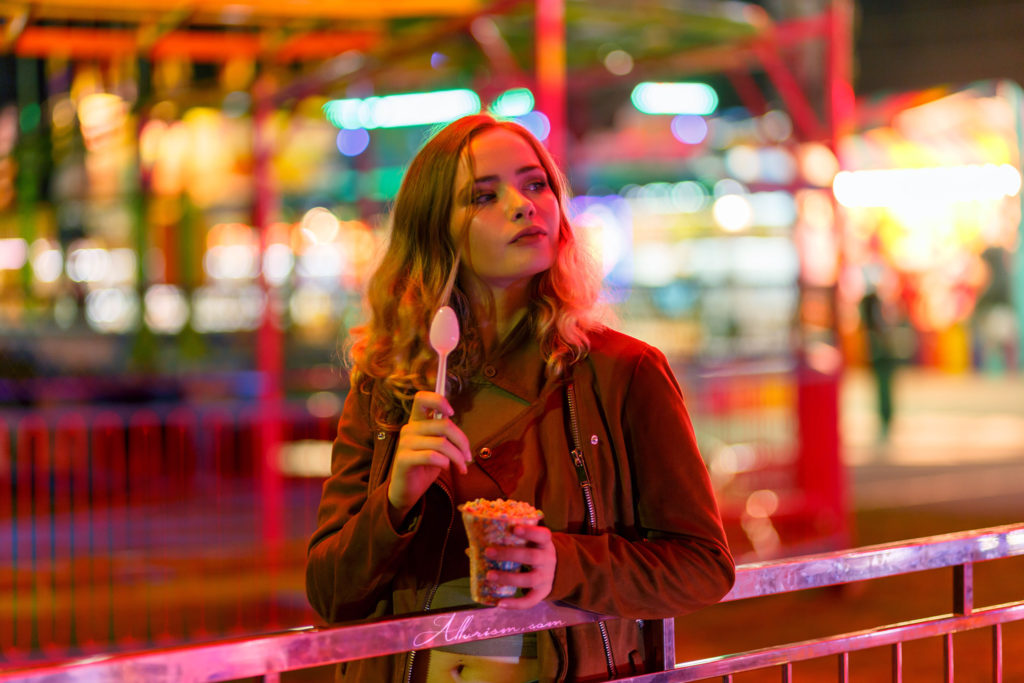 Had some fun playing with white balance on this one. The lighting was originally the color on the right. The center is the closest to normal I could get it without playing with highlights and shadows, and the left is very warm.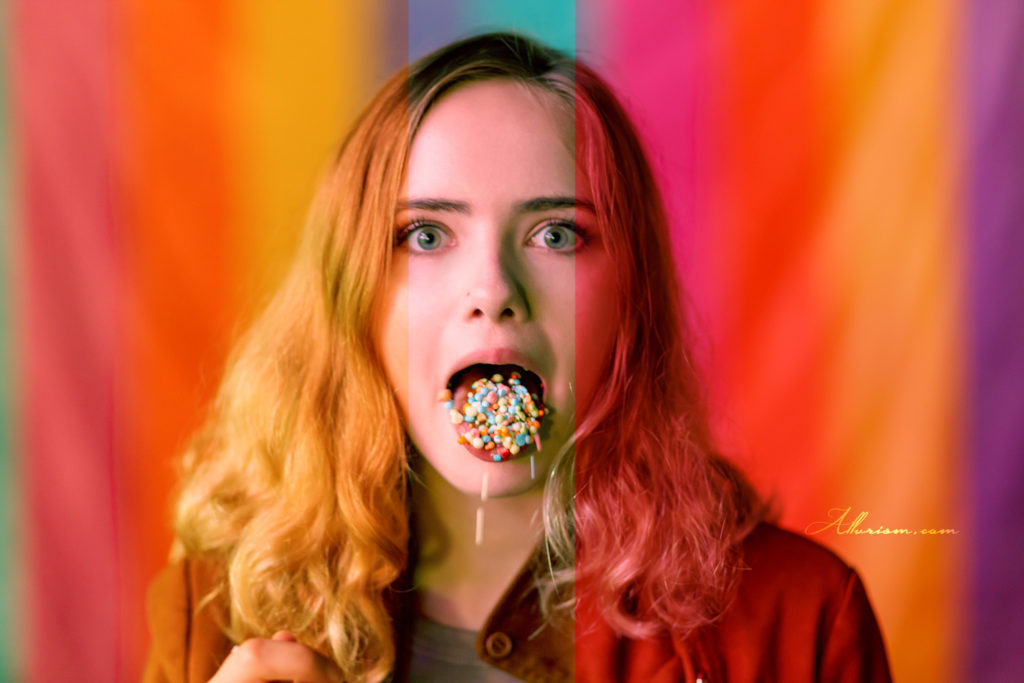 Our final stop of the night was the bumper cars. That's where the best colored light in the entire fairground is. So many lights make some really nice and flattering light with some nice catch lights.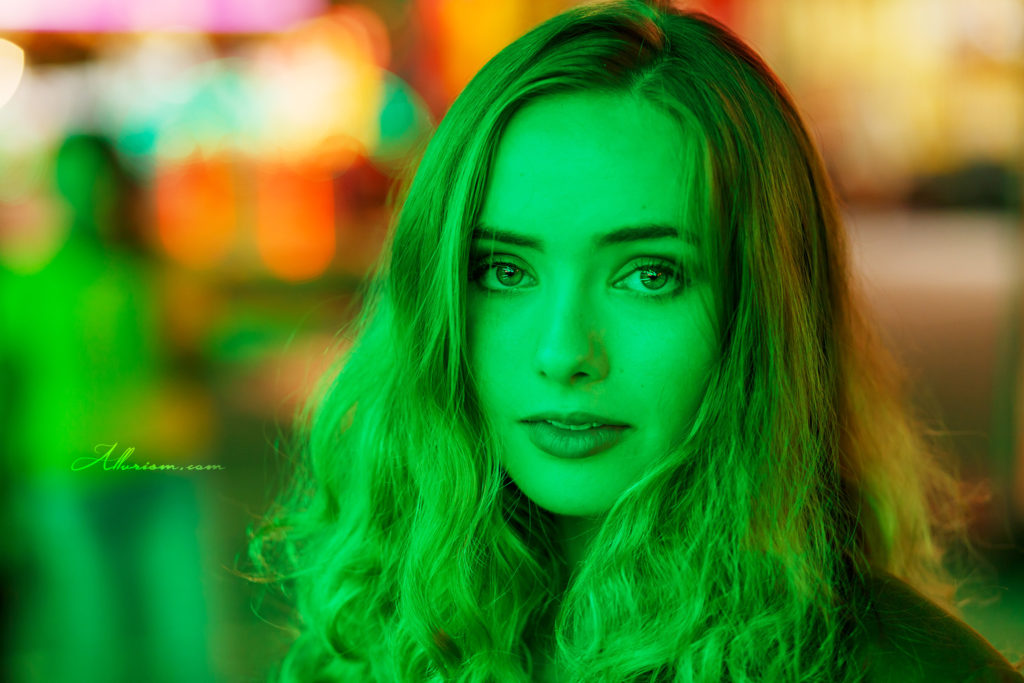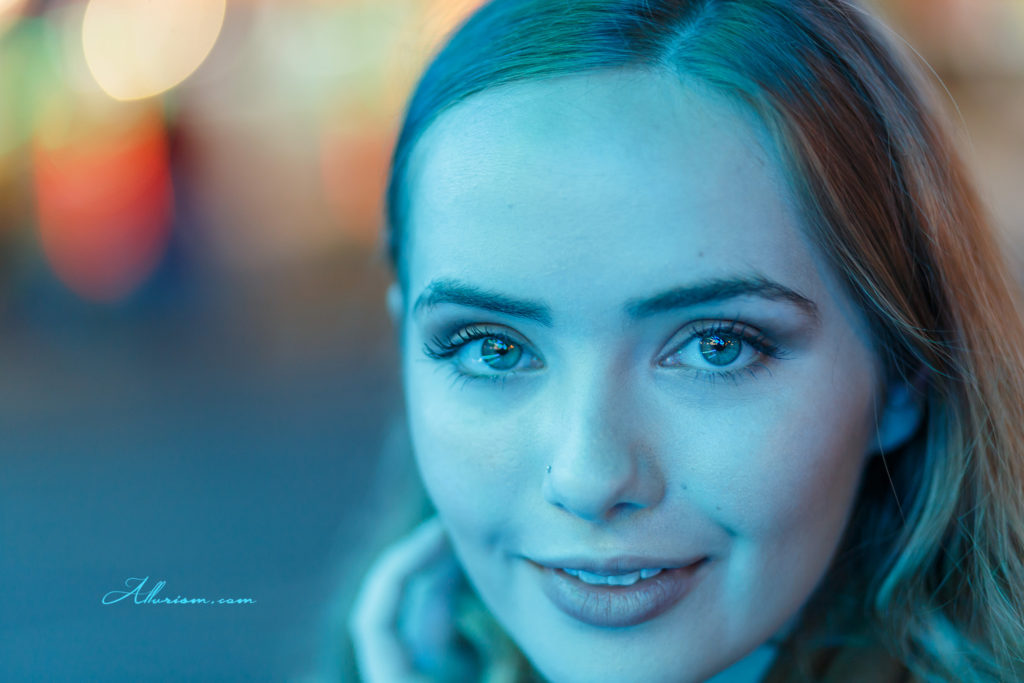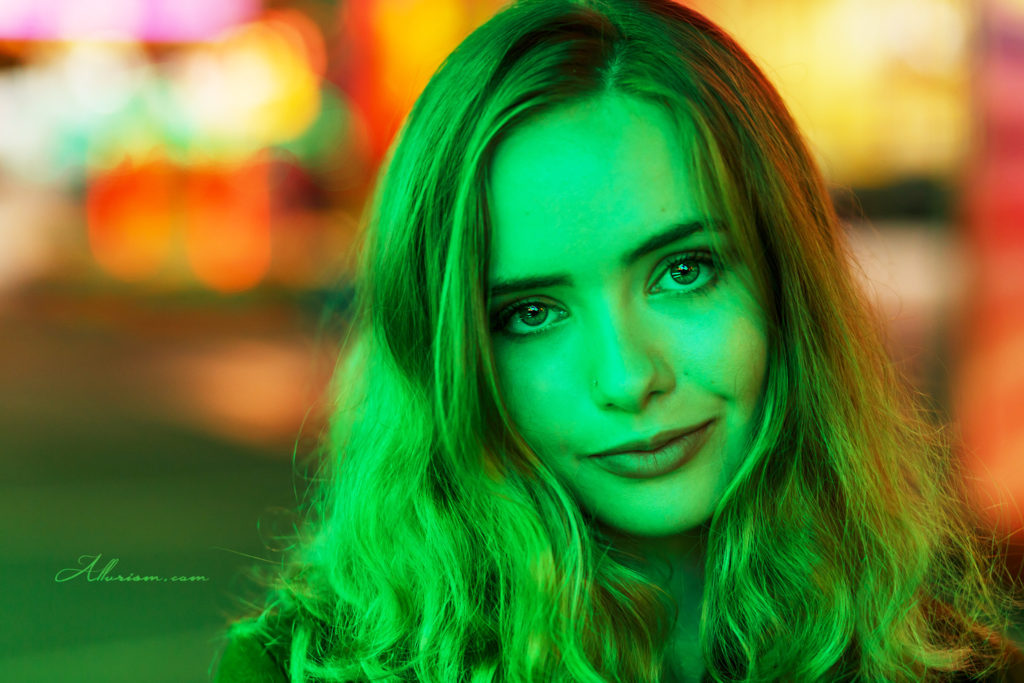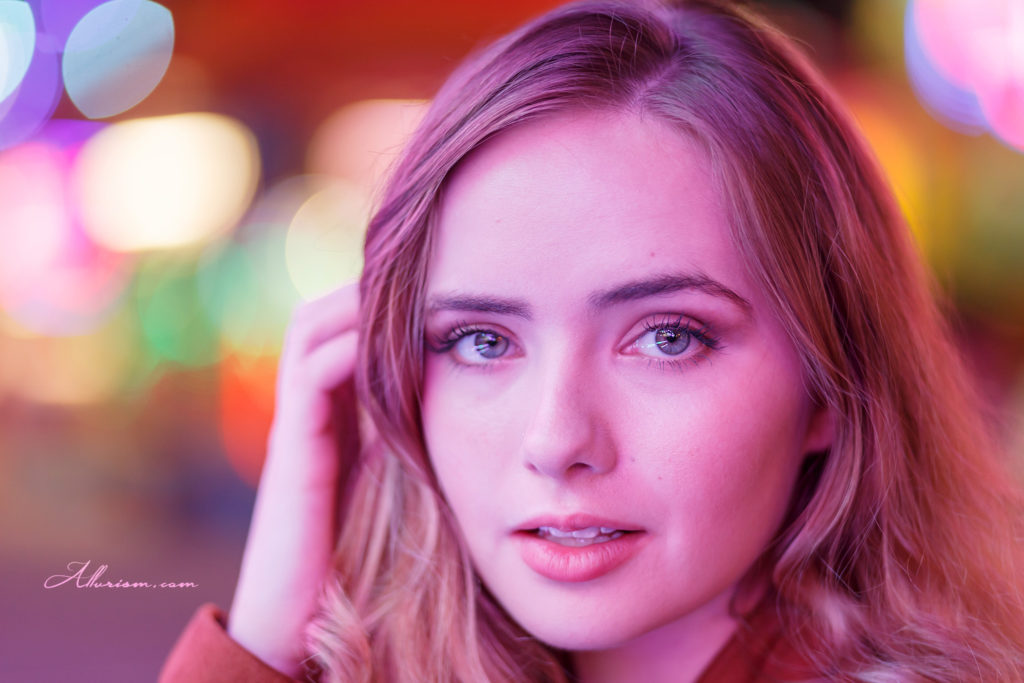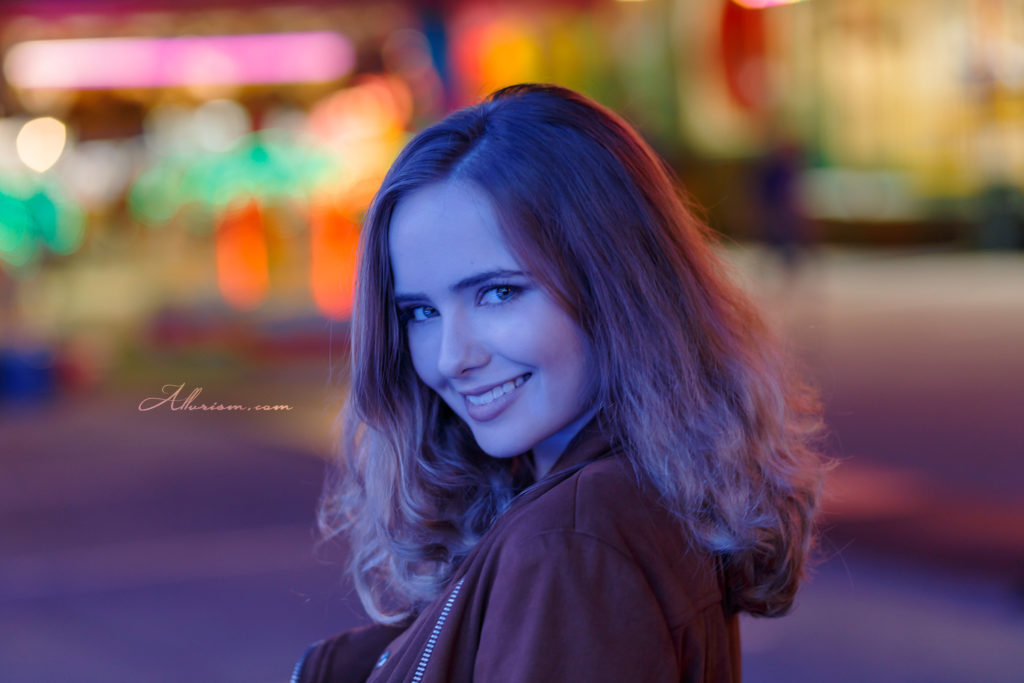 …and on the bumper cars we go! I think she had some fun. lol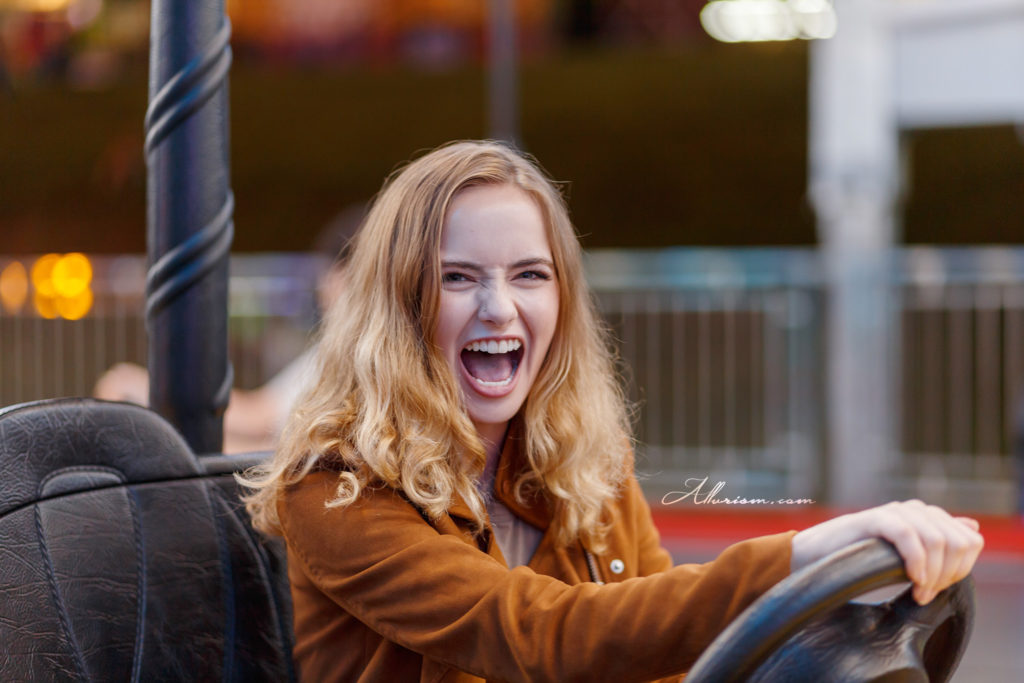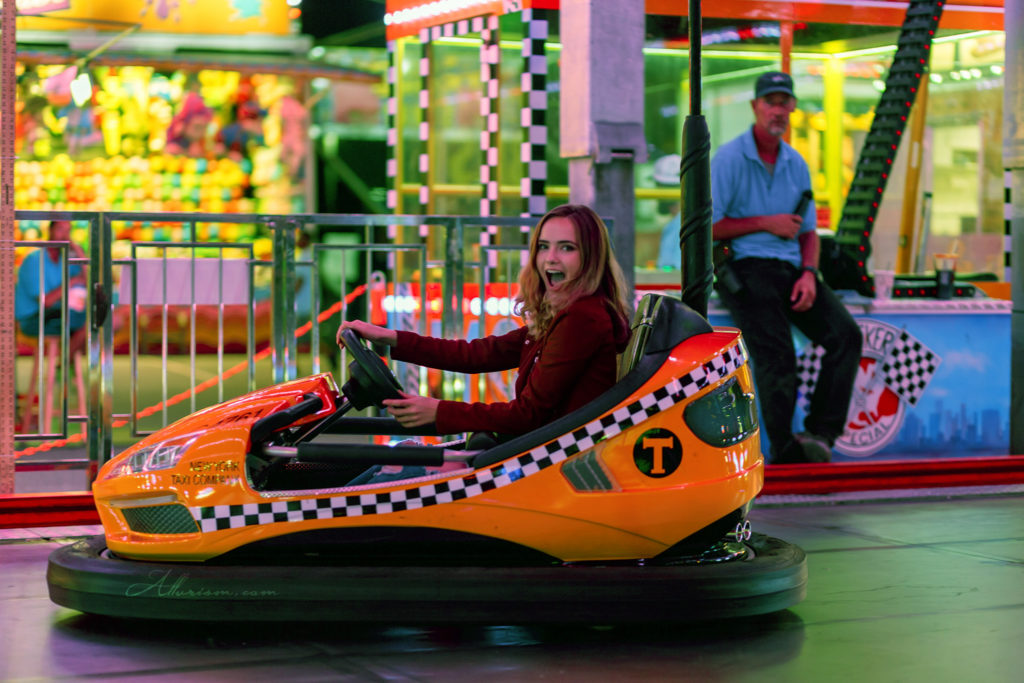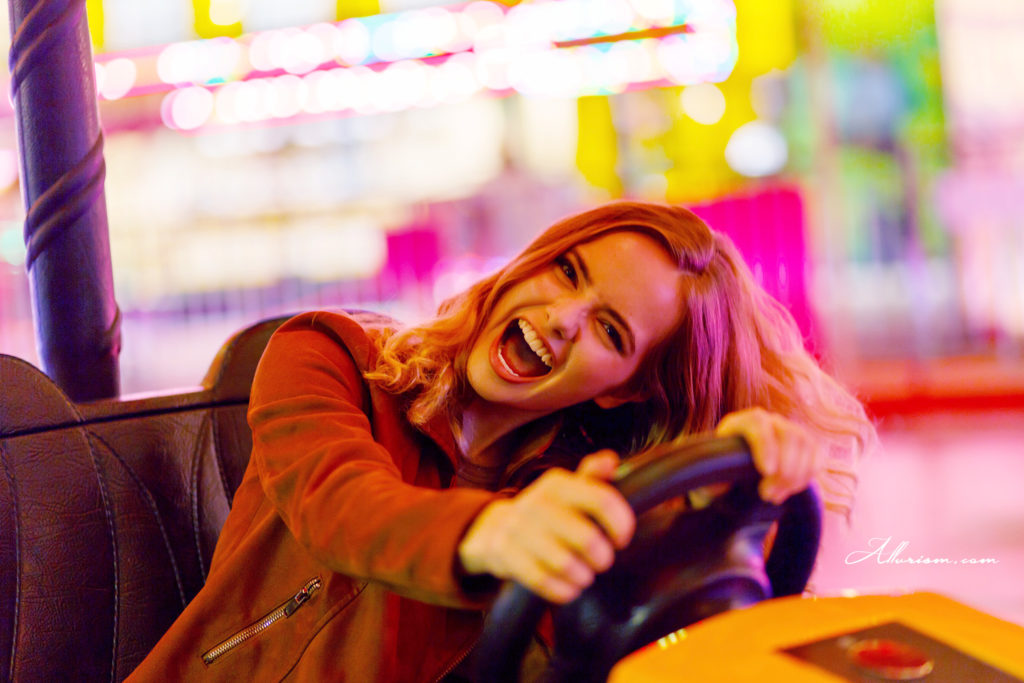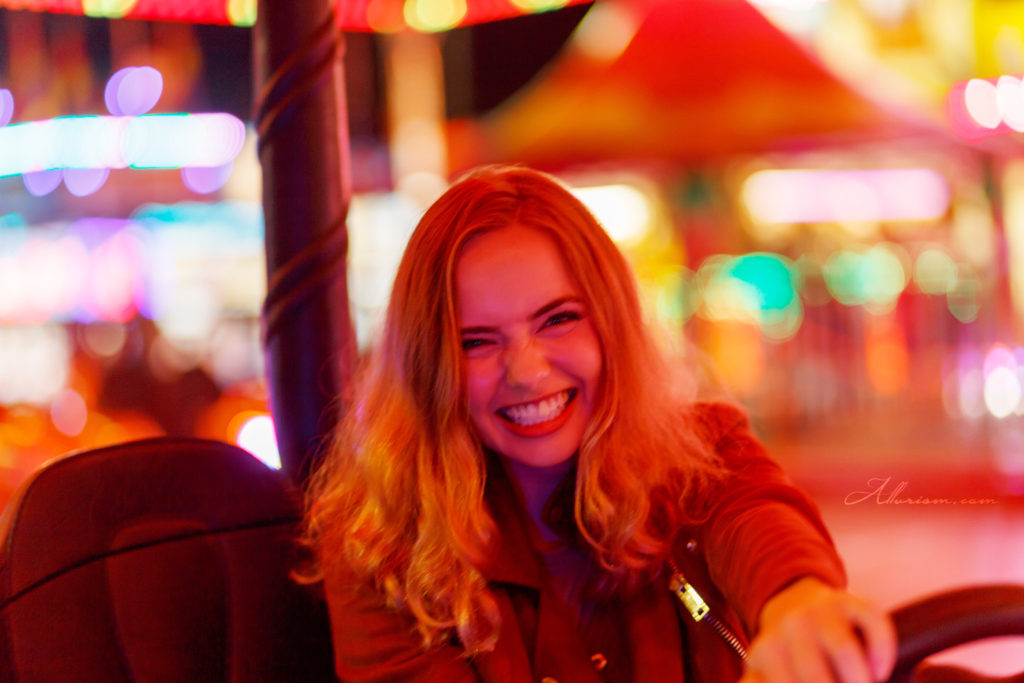 I had a lot of fun too. I'm about out of fair slots now, but if you'd like to book your session, please fill out the book now form on the banner of the page! Sessions are $100 and $10/edit.
Be sure to check out the photo gallery, Savannah's model profile, and follow her on instagram @savannahmariemartin