September Update
September 13, 2017
Hey guys, so I've been working my ass off to make this happen. Due to the nature of the business, there are a few privacy and other job concerns that have come up for non model girl next door types. I've been working on that doing a lot of R&D on how to figure out how to address these concerns most effectively and ease that worry for our models.
I've implemented an affiliate program where models can make money from sending people this way to join VIP or in the near future purchase signed posters. If you want to help them earn money, you can send your friends via her link, and she will automatically earn 20% of any money spent here. I'm still working on getting it set up for all the models, but should be done soon. I have a few new photo sets in the edit queue where I've been training an editor to edit to my specs so I can turn around more photos faster.
Premium VIP: Some photo sets, especially those very sexy sets of Allurism.com exclusive models will soon be Premium VIP sets. This means that VIP members who are on a monthly plan, will have to be members for at least four months to earn their premium status. Quarterly members will also need to be billed twice for premium status. This comes down to minimum investment, so yearly members will not be affected. Some of these girls really don't want their image out there for the world to see, and if it is, they'd at least like it to make some money for the cause. It was either this, or do away with monthly plans all together and raise the prices. So this is how I chose to do it for now.
So you all know. I'm funding these sessions out of pocket for now. That's anywhere from $100-$400 to the model per shoot as well as another $100 to my editor per shoot not including the time I spend putting it all together, making sure the paperwork is right, and my investment in the studio space and props.  I need more VIP members. If you have any ideas on how to make that happen, I'm all ears. For now, I'll just ask if you know someone who's interested, send em this way and keep your investment in my work private so they also have a need to invest. More investment = more content for you to enjoy!
COMING SOON! 😀
Hayley has confirmed as a new model. She's taken the reins on making sure her first shoot with me is as artistic as she expects to be seen. We've put a lot of time into planning, so this should be awesome. We will be doing an American Beauty photo.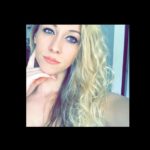 Danni's confirmed for 9/20 in the studio for her first paid modeling gig. 🙂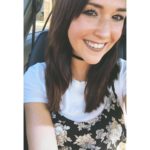 Returning models coming up this week
Becca is scheduled for a studio shoot where we will do a few different looks including some VIP.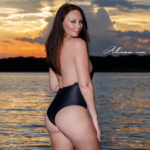 McKenna will be making a fresh appearance in my work this weekend for our first official boudoir session. In bringing her in, I'll be doing some fresh edits of our old shoots to share with you all.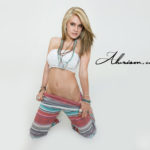 Anna will be doing her first boudoir session with me to share here. Super excited for this one.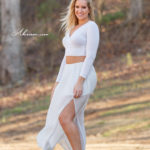 Makella will be making a come-back in my work later this month! With her come-back. I'll be going through and doing some fresh edits of our older work as well.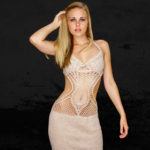 This Sunday, I have a pin-up day at the studio where I hope to have a few new faces as well as some familiar ones in some awesome pinup style photos.
To be published soon:
Sydney Premium VIP topless photo sets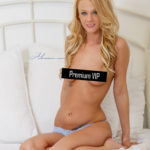 Morgan Premium VIP topless photo sets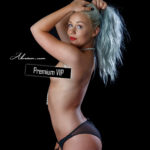 Ino's Premium VIP solo boudoir session topless photo set.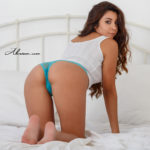 Tags: